Anyone who has had the pleasure of performing or witnessing a traditional Japanese tea ceremony knows how serene and meditative it can be. It's a beautiful experience, one I think everyone who appreciates traditional Japan should have at least once in their lives.
However, sometimes you crave the fresh, soothing taste of a hot cup of matcha but just want a quick and easy drink. Thankfully, Pure Leaf tea has a solution! While their iced teas have been available for some time now, they've recently ventured into bagged and loose-leaf hot teas. I was selected to review two of their new hot teas; individual servings of matcha and a lovely ginger and orange blossom tisane, courtesy of ChickAdvisor.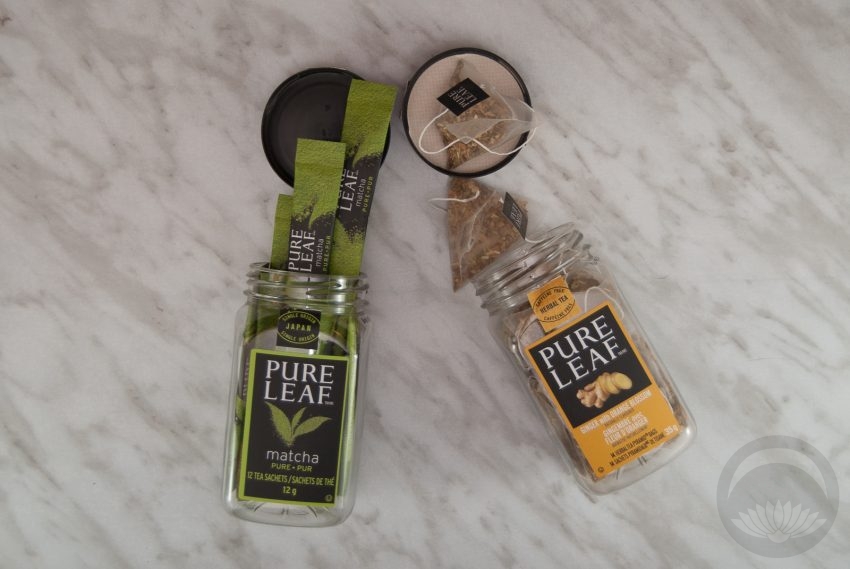 First off, I knew I wanted to start with the matcha. It's a single-origin tea from Japan, 100% pure tencha leaves cultivated specifically for matcha. The trees are protected from the sun as they grow, ensuring even exposure which results in a smooth, delicate tea. The nice thing about these pre-measured sachets is that all you need is hot water, a sachet, and a teaspoon! No fussing with pots, whisks, or braziers.
The tea has the distinctive fresh, grassy taste of the matcha we're all familiar with. It is a smidge more subtle, less of the "soapiness" of tea from a tea ceremony, but that's not a bad thing. If anything, it makes it more versatile for folks who might not necessarily be familiar with traditional matcha. Certainly, nothing will replace the experience of a proper tea ceremony, but these are a delicious and accessible alternative. They're small and convenient enough to keep in your purse!
Next up, Ginger with Orange Blossom. This is much more of a typical herbal tea comprised of ginger, orange flowers, orange peel, lemongrass, and other all-natural ingredients. There are no tea leaves of any variety in this blend, which makes it great for a nighttime drink or a treat for anyone sensitive to caffeine. It comes in wonderful pyramid bags which allow for much more water flow and movement than old-fashioned flat bags. It's the closest you can get to loose-leaf tea without losing the practicality of the bags.
This is a warm, comforting tea with the familiar heat of ginger at the forefront. It's very well-balanced, somehow taking very strong flavours but keeping them delicate. I drank it plain, but a dollop of honey would be delicious in it. I also think it would make a fantastic iced tea in the summer!
I highly recommend both of these products, and I look forward to trying out more hot teas from Pure Leaf soon. Thank you to Pure Leaf and ChickAdvisor for giving me the opportunity to try these out.
 I received this item from the retailer or manufacturer for honest review purposes.If you have a topically appropriate craft, product, or service you would like me to review, please contact me.