Washi tape comes in so many beautiful and versatile designs, and is an important part of any Japanophile crafter's arsenal. While most often used for journaling, scrapbooking, and wrapping gifts, there are so many other ways you can feature the gorgeous designs of traditional washi tape.
Today I've teamed up with The Washi Tape Shop to bring you a quick, affordable, and fun DIY project. If you're stuck inside the house (aren't we all nowadays?) this is a great way to spend an afternoon, and is easy and safe for kids to do as well! Many of the designs available at the Washi Tape Shop are clearly influenced by traditional Japanese textiles and patterns, so I figured what better way to feature them than to make your own kokeshi dolls?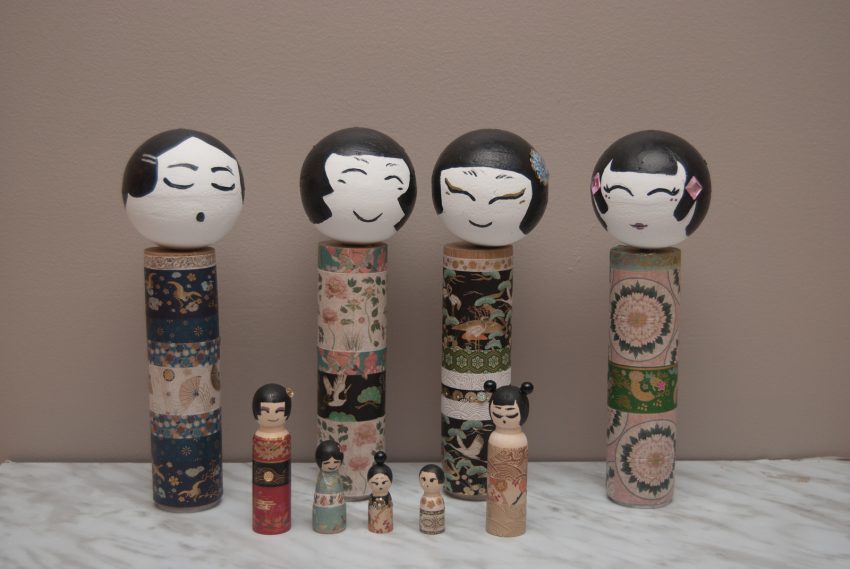 Keep reading for detailed instructions!