Washi tape comes in so many beautiful and versatile designs, and is an important part of any Japanophile crafter's arsenal. While most often used for journaling, scrapbooking, and wrapping gifts, there are so many other ways you can feature the gorgeous designs of traditional washi tape.
Today I've teamed up with The Washi Tape Shop to bring you a quick, affordable, and fun DIY project. If you're stuck inside the house (aren't we all nowadays?) this is a great way to spend an afternoon, and is easy and safe for kids to do as well! Many of the designs available at the Washi Tape Shop are clearly influenced by traditional Japanese textiles and patterns, so I figured what better way to feature them than to make your own kokeshi dolls?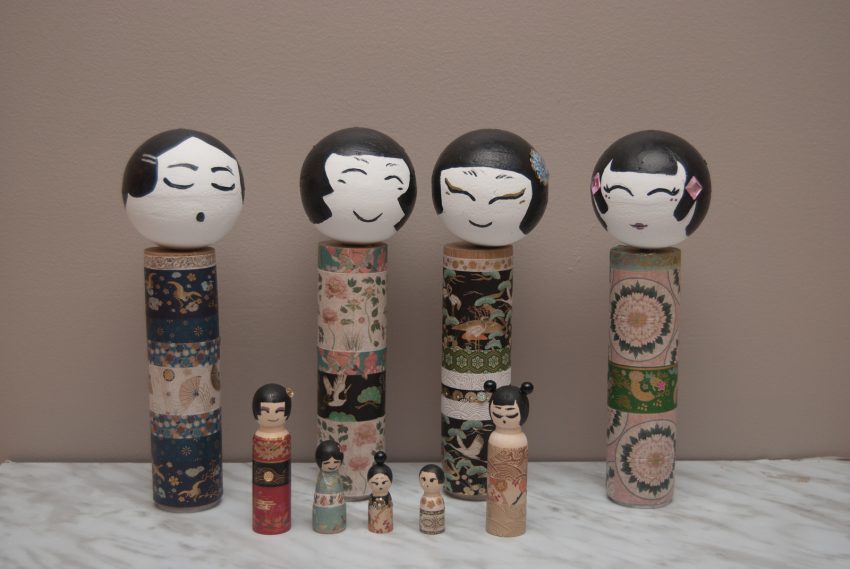 Keep reading for detailed instructions!
You will need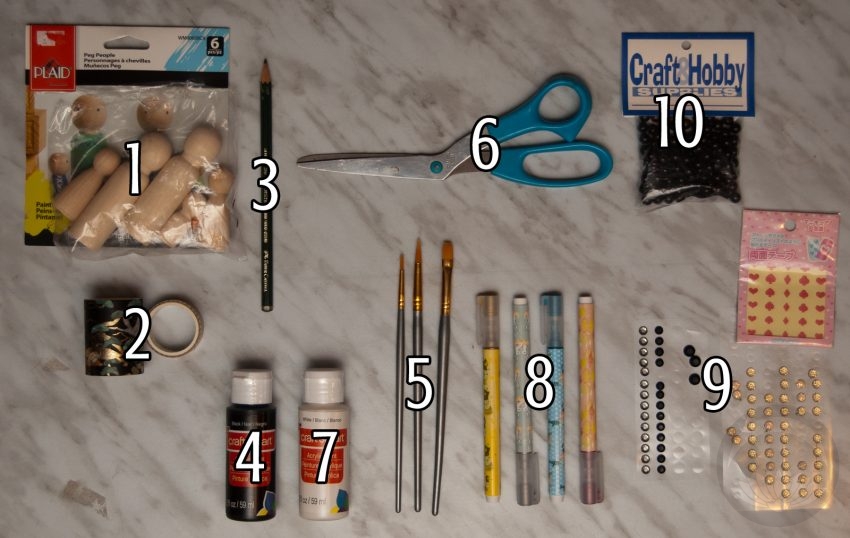 Assortment of beautiful washi tape
Pencil
Black acrylic paint
Brushes of various sizes
Scissors
White acrylic paint (optional)
Coloured paint pens (optional)
Stickers, rhinestones, other decor (optional)
Large wood or plastic beads (optional)
For the large dolls you will also need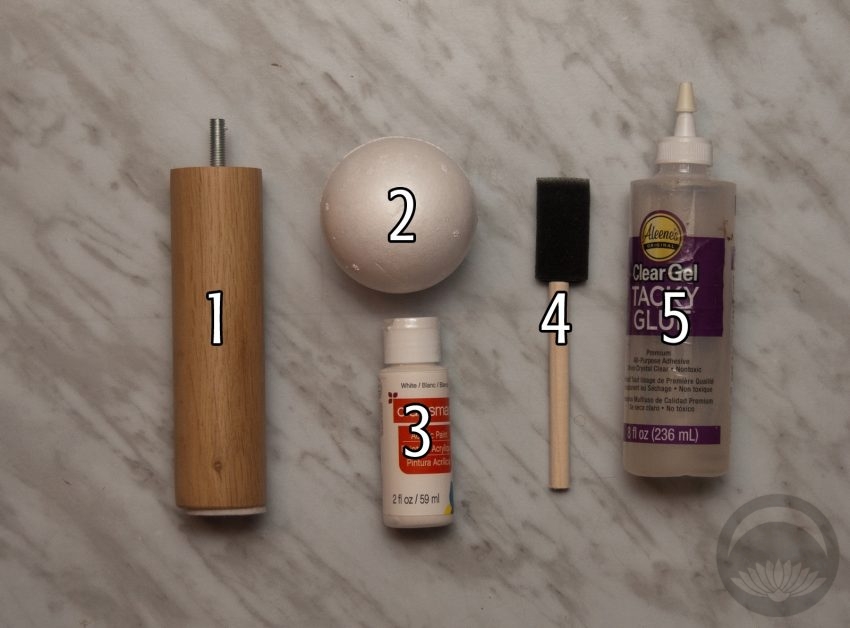 Non-tapered sofa legs, like the Morabo model from Ikea
White acrylic paint
Foam brush
Craft glue
For the smaller one-piece dolls, I find it easiest to start with painting the head. This way if you slip up and get paint on the body it will be covered later, rather than getting paint on the pretty tape. Lightly sketch out your face in pencil and then carefully go over it with black acrylic paint. Avoid the temptation to use markers here; they'll bleed into the wood. I made that mistake so you don't have to.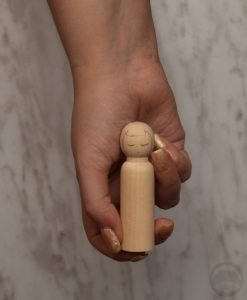 You can look at traditional kokeshi for inspiration or go wild and create faces that look like yourself, friends and family, or your favourite characters from anime, movies, or video games. There's no rules here, just have fun! You can also add beads or smaller wooden balls to make cute buns and hairstyles. The ones I used were black so I didn't need to, but you can easily paint them to match the doll's hair colour.
For the large dolls, first locate the dimple or notch on the bottom of the foam ball. Using steady but gentle pressure, screw the leg into this dimple to create a hole, and then remove it. If your ball has a seam line around the circumference, you can carefully buff it off with sandpaper. Give the ball an even coat of white acrylic paint. This will give you a much nicer and more organic-looking surface to decorate. Once the paint has completely dried, you can draw and paint on the face and hair the same way you did for the smaller ones.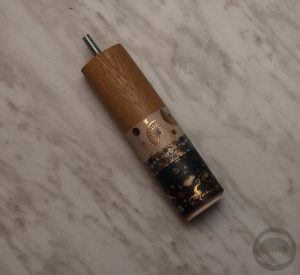 From here on it's super easy. All you need to do is pick two or three washi tapes that coordinate well to form the kimono and obi on the doll. Some washi tape is, by nature, slightly sheer, so if you want the designs to show up bold and vivid you can choose to paint the body of your peg doll with white acrylic before putting on the tape. This is an extra step that can help the finished product but is in no way necessary.
Use one wider tape for the kimono and then a narrower, contrasting tape for the obi. It's easiest if you start from the bottom and work your way up, because you're guaranteed that the bottom line will be straight.
You can also add stickers, glitter, or rhinestones to decorate your doll at this point, but many of The Washi Tape Shop's selection of products are so beautiful already, with delicate metallic accents, that this is totally optional.
And there you have it, totally cute and custom kokeshi dolls, ready to bring a smile to anyone's face.
If you want these, or any of their absolutely gorgeous washi tape products, you can use code KIMONO10 for 10% off your order! I would love to see what you do with your order, please comment below.
I received this item from the retailer or manufacturer for honest review purposes.This post contains affiliate link(s). If you choose to purchase, I receive a small rebate or commission which goes to the continued maintenance of this site.If you have a topically appropriate craft, product, or service you would like me to review, please contact me.