Ume, 梅, Plum
Another of Japan's more iconic flowers, ume or plum blossom can be found on nearly as many things as sakura nowadays. While their blooming season is not as celebrated, they're an icon of the new year (since they bloom in winter), and a common motif for luck and prosperity. They're one third of the "three friends of winter" or sho-chiku-bai, the other two being pine and bamboo. This combination can quite often be found on formal celebratory kimono such as wedding kakeshita or kuro-tomesode.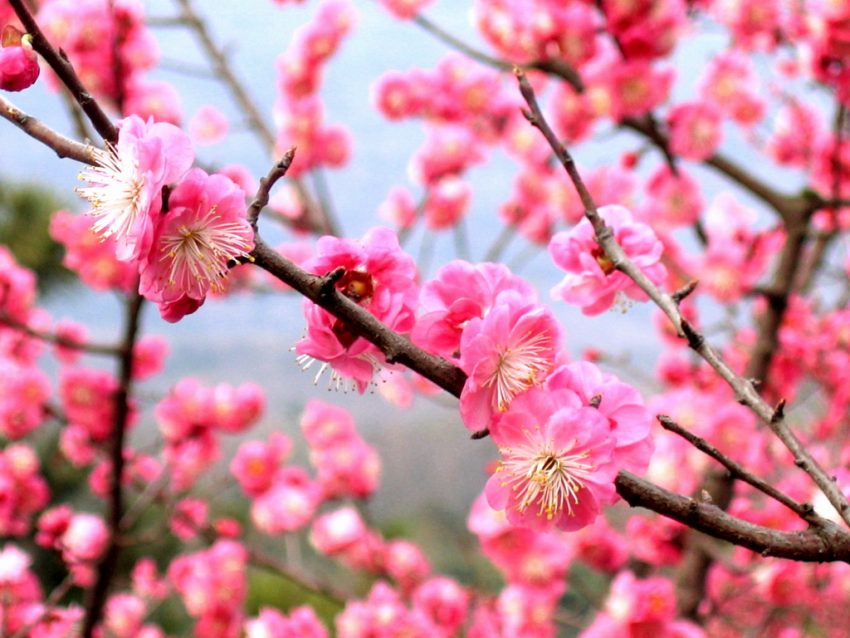 Visually they're quite similar to sakura; five-petalled blossoms directly on wooden branches, with little to no foliage. There's one obvious difference that allows for easy identification though, where sakura petals have that tell-tale notch in the tip, ume petals are very round. In more stylised representations they may even be depicted as full circles.
Ume is primarily a late winter motif, However, much like sakura, ume has become such a common and popular flower that it shows up on items for all seasons nowadays. It's often used in the summer on things like yukata to evoke a feeling of coolness.
All the photos in this entry come directly from my collection. You are welcome to use them for personal projects and reference, but not for anything commercial. If you're uncertain, feel free to contact me.