Daruma, 達磨, lucky doll representing Bodhidharma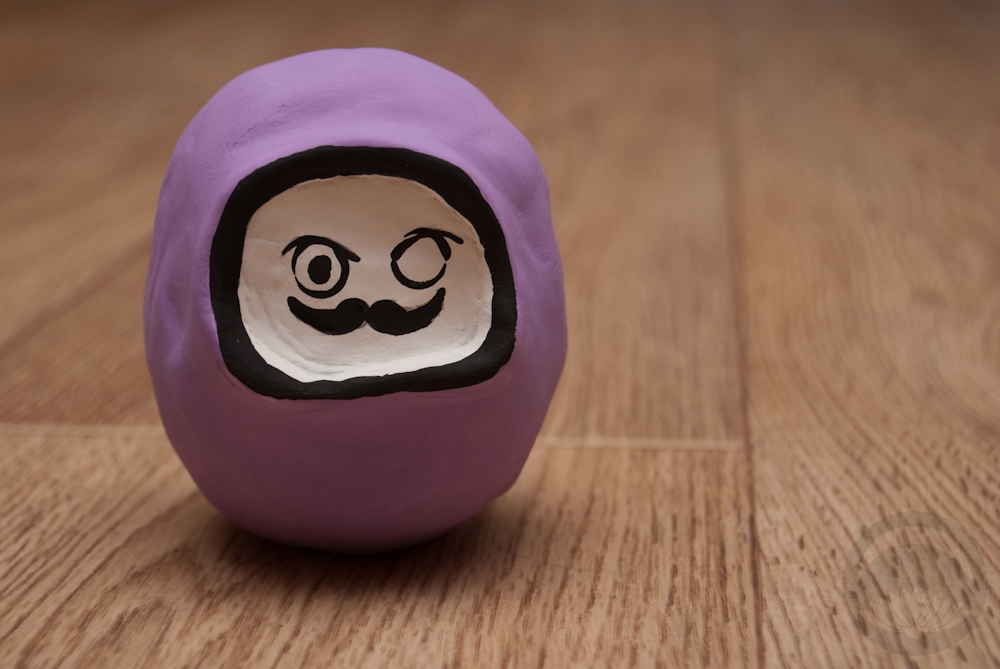 Daruma are those rounded, roly-poly little dolls (usually red, but other colours exist) with a grumpy-looking face. Often one or both eyes are left blank. They're said to represent the bearded face of Bodhidharma, the founder of Zen Buddhism. Nowadays, they're used to set goals and encourage perseverance. When you set a goal, you paint in the right eye in. When you accomplish the goal, you fill in the left. At the end of the year it's common to return the daruma to the temple where it was purchased, for it to be thanked and set ablaze. You would then buy a new one to set a new goal for the upcoming year.
As I mentioned, the traditional colour for daruma is red, but it's becoming more common to see a whole host of colours used to represent different goals. There are varying opinions as to which colour represents what, but some of the most common meanings are as follows:
Red – Luck & fortune
White – Marriage & harmony
Gold or yellow – Finance
Green – Health
Blue – Success
Pink – Love
If you'd like to make your own daruma, keep reading! However, this one is not made of fragile papier maché and should absolutely not be burnt!