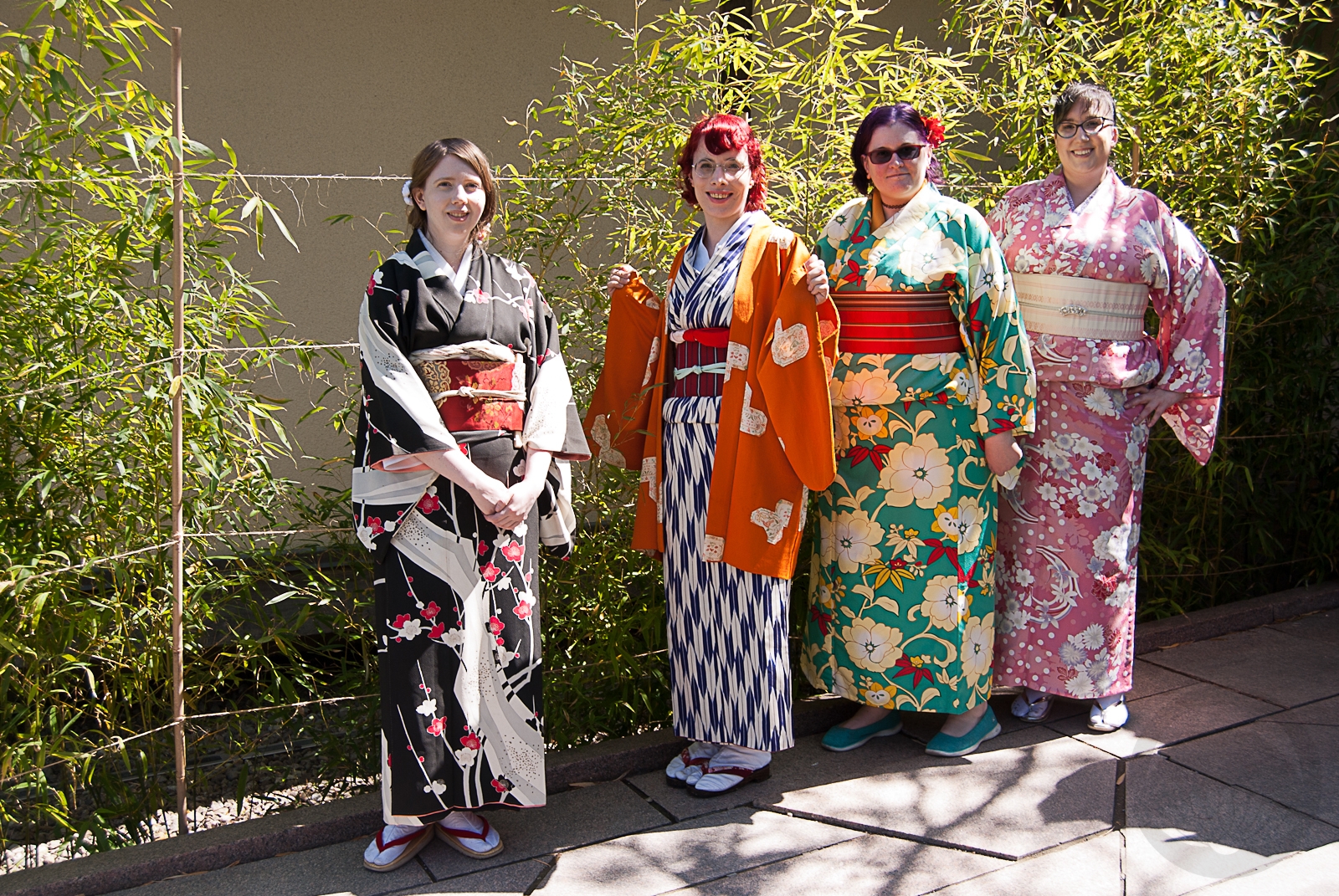 On Sunday, a few members of the Montreal kimono club got together at the Montreal Botanical Gardens to have our own little O-hanami. The climate here isn't ideal for sakura, but we've got lots of crabapples which look almost as lovely and are almost as transient and ethereal.
I had a blast. We met lots of awesome people, posed for a bunch of photos, and generally had a great time. Although it was slightly marred by me tripping at one point and pulling the hanao out of my zori. I spent the bulk of the day walking in tiny awkward steps, gripping my shoe with my toes to prevent falling off. Eventually I just gave up and walked around in my tabi, since they'd gotten dirty when I tripped initially. A bit gauche, I know, but better than spraining something. Especially since I'm still recovering from falling down the stairs a few weeks back.
This post is going to be incredibly image-heavy, because everything was lovely and also we're a bunch of silly people who like to ham things up. Click through for kimono, taiko drumming, and a lovely ikebana show!