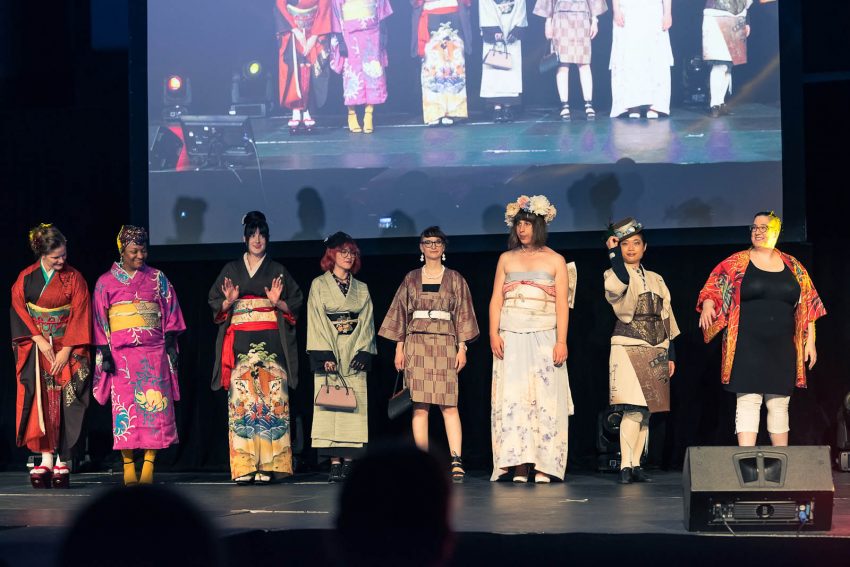 Photos courtesy of Buddy Photography
Last weekend I had the amazing privilege of styling the kimono segment in the Harajuku Fashion Show at Otakuthon, a local anime and Japanese culture convention. The main focus on the show was modern and funky Japanese street styles, so I wanted to make sure a variety of modern fashions using kimono were featured.
By the end of it, I was a hideously sweaty exhausted mess but man, seeing all these beautiful ladies together was incredibly rewarding! The models all did such an incredible job, and I love how cohesive the outfits all look together! For some fantastic individual shots by Buddy Photography and Phunkey, as well as details about each outfit, please read on.