I continue to make ploddingly slow progress when it comes to my share of the obi bundle. Today, the fukuro obi.
Gold and white fukuro obi with traditional patterns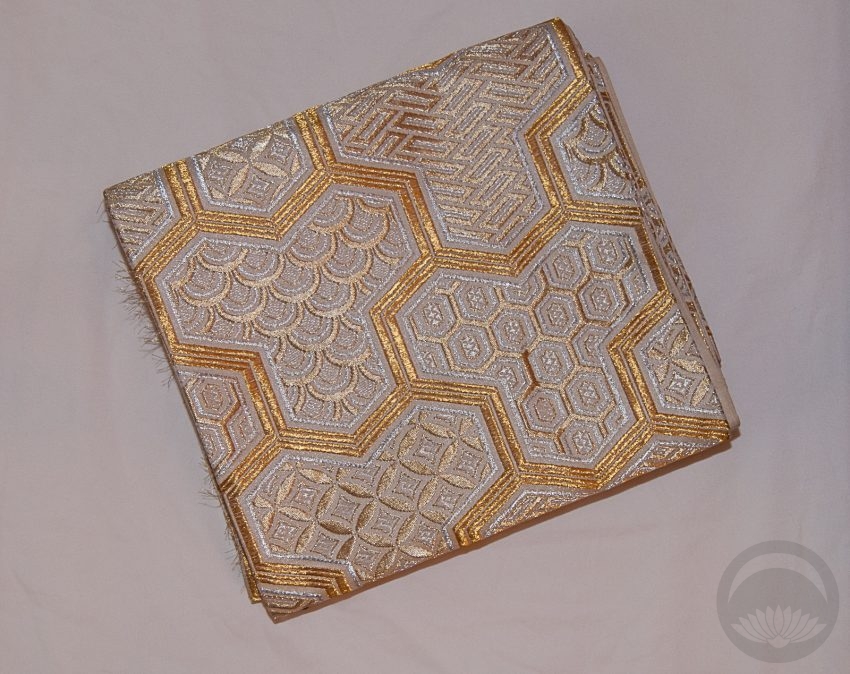 I love the variation of traditional kimono textures and patterns on this obi. I've needed a traditional white and gold obi to pair with kurotomesode for quite some time now, so I'm very pleased I managed to get this one. Another interesting note about it – unlike most modern fukuro obi, which are only patterned on the visible areas, this one is fully patterned down the entire length. This will allow for much more leeway when it comes to tying it.
Gold and seafoam green fukuro with round karabana and clouds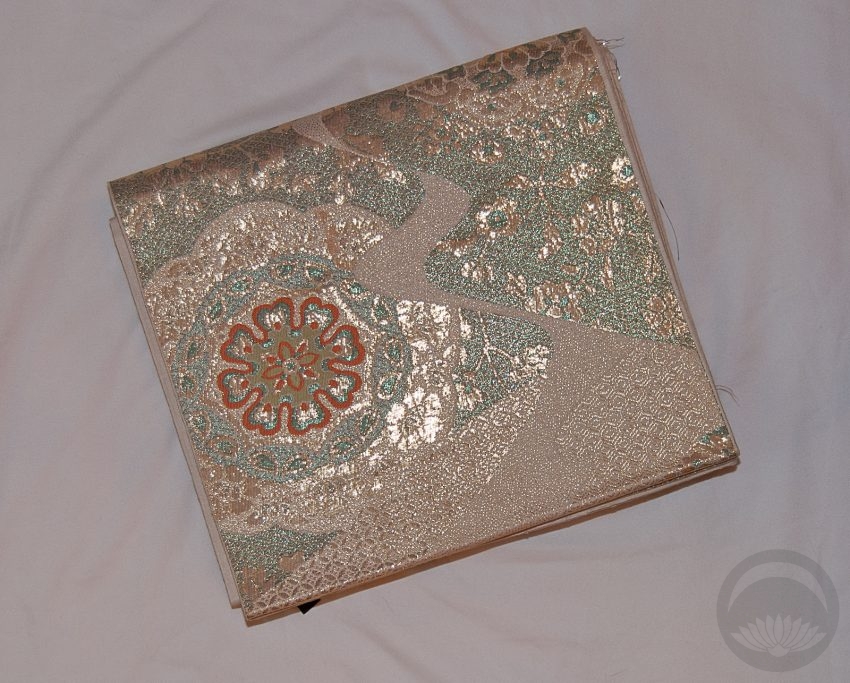 Okay, this one? IMPOSSIBLE to photograph properly. It's just waaaaay too shiny. It's not the sort of thing I'd normally consider my tastes, but I love the soft seafoam green colour, and the gold has this really interesting irridescent shift to it, so I couldn't resist. I have no idea what I'll pair it with, but I don't care. It's gorgeous!
Plum fukuro with kiku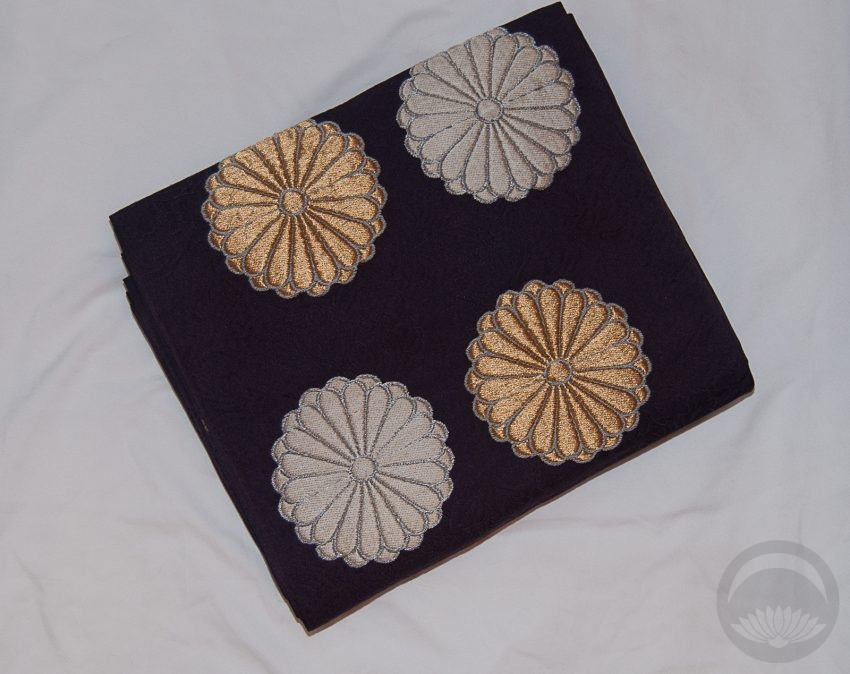 This one is really interesting. At first glance it's sort of dull and drab, even the gold and silver of the kiku is muted compared to most modern fukuro obi. However, the fabric is incredibly lush and rich-feeling, and the base is very unique. It's a heavy rinzu of kiku leaves, so it's almost as if the flowers are sitting on a bed of plants. The colour is also impossible to describe – in some lights it's a plummy eggplant purple, and in some it's sort of an espresso brown. I can't stop looking at it, because there's always something new to see. It's so subtle, but so unique.
Cream fukuro with pastel tachibana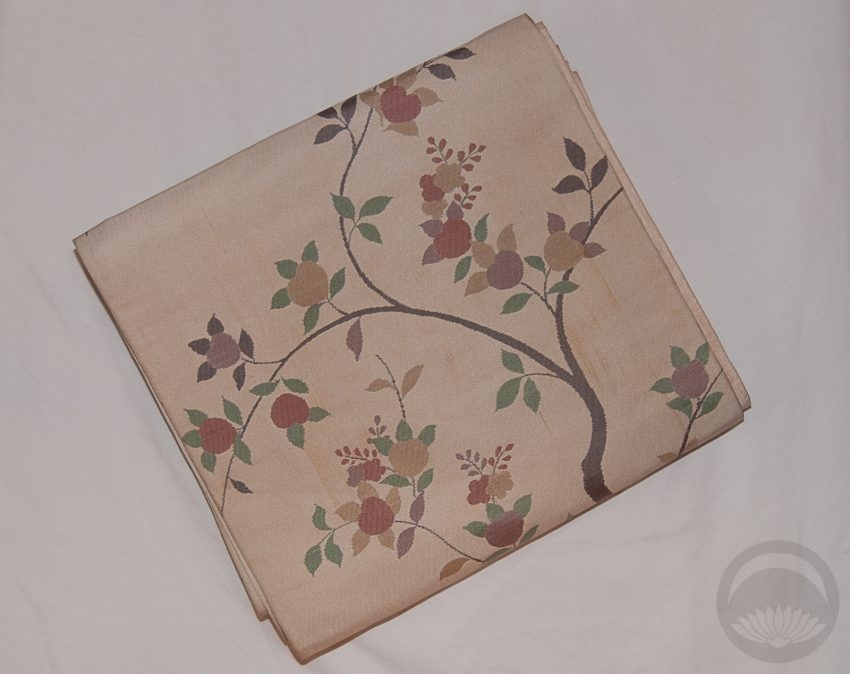 This poor beautiful baby has a fair amount of age-related patina, and due to the pale base colour it's quite visible. However, I'm sure I can find a way to wrap and tie it so that the worst parts are hidden. I love tachibana so I had to give this one a chance.