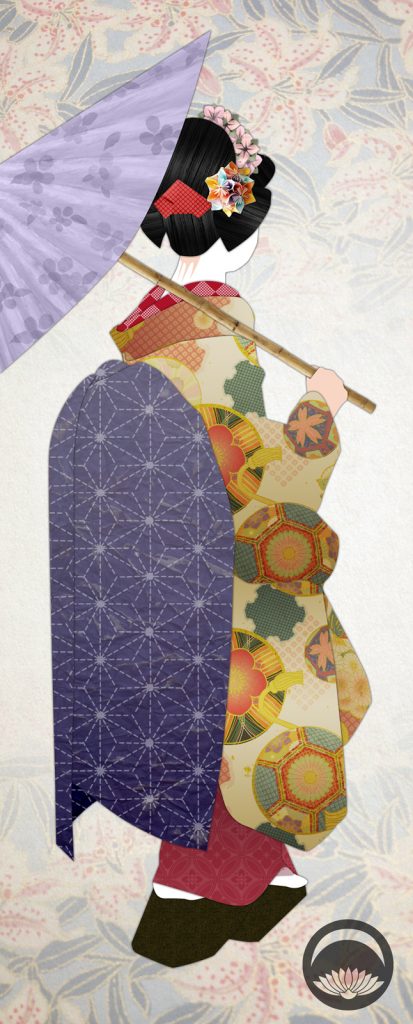 This week has been a long and frustrating one. Bad weather, work stress, and my grandmother is having some medical issues. So yesterday, when I found myself with some free time, I decided to self-soothe by working on a digital washi papercraft maiko collage. Typically, I make these based on characters from pop culture – movies, cartoons, etc – and prints of those are available here. However, I realised that the bold and graphic shape of them would be very well-suited to traditional woodblock printing as well. Armed with my large collection of washi and chiyogami paper stock textures and scans, I set out to work.
I stuck to a primarily dusty, desaturated palette to keep things feeling soft and vintage, and applied textures to her outfit to bring it all to life. I added the origami flowers as kanzashi and the bamboo pole on her parasol to bring a bit more depth to it and make it look even more like a "real" mixed-media piece instead of an entirely digital one.
Overall, I'm very happy with how she turned out. It always feels good to create something pretty and share it with the world. I suspect I'll be making more of these sometime in the future.