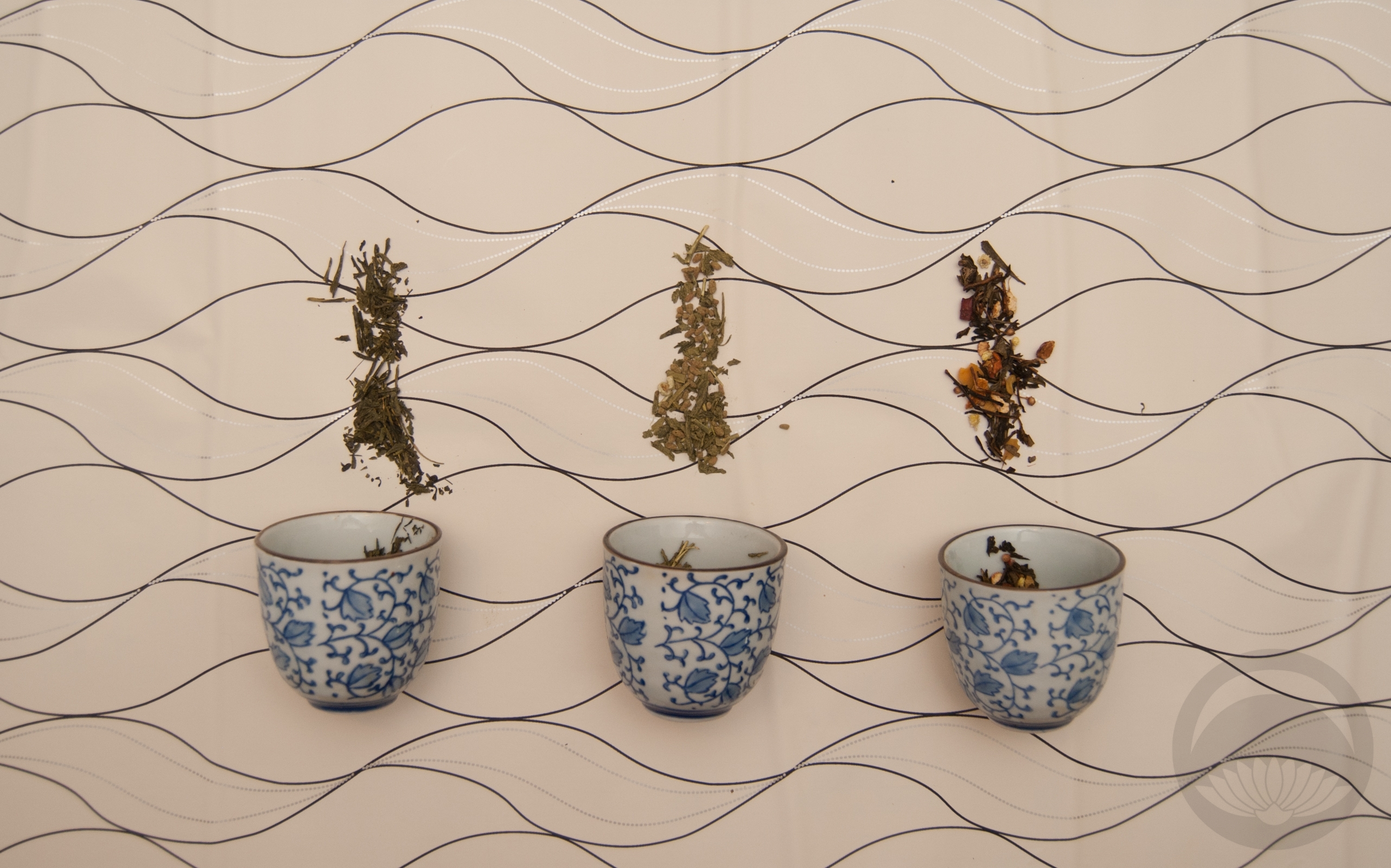 Today for you I have a great selection of green teas from Tea Squared. They were kind enough to send me a variety of loose-leaf green teas as well as some flavoured matcha latte powders. They're based in Canada, so if you're like me and looking for new tea suppliers without having to pay through the nose in shipping and duty, they're a great place to check out. I've been trying them out for a week now, and ready to share my thoughts!
First up, we have the green teas. I wanted to sample a variety of these, to get a feel for the tea in its purest form as well as how it blends with other ingredients.
Sencha Fujiyama – This is a classic loose-leaf sencha tea. I always think teas like this are the best way to tell if a company knows what they're doing. It's very easy to mask a mediocre tea leaf with flavours and additives, but in pure form like this the tea itself has to be good, and Tea Squared got it right here. It's light, fresh, and grassy. The colour is lovely, a bright clear green. If you're looking for a clean sencha tea to go with everything from meals to sweets, this is definitely worth a shot.
Ryokucha – This is a blend of  sencha  and matcha tea with roasted rice. It adds a wonderful, earthy, toasted note that pairs so well with the light taste of green tea. It's one of my favourites, and I have several different brands floating around the house. This one compared fantastically to them all. It strikes the perfect balance between the tea and the rice, and makes a great comforting cup.
Sencha Sensation – This is familiar sencha tea with a fun and colourful blend of natural ingredients like fruit, nuts, and pink peppercorns. I was very intrigued by the combination, and very pleased by the results. I was a little worried the tea would get lost under all the strong aromatics, but it's very well-balanced. It's a little fresh, a little fruity, and a little spicy. I can't wait until the weather gets warmer to try this one iced and sweetened with a little honey!
These teas were all great, and I would recommend any of them.
After the classic sencha teas, I tried a couple of their Ma-Cha line of matcha lattes. These are meant to be mixed with a small amount of boiling water to create a sort of concentrate, which is then mixed with steamed or cold milk.
Vanilla Almond Ma-Cha Latte – This one was deliciously sweet but not overpowering. Personally, I noticed the vanilla more than the almond, but that's not to say the almond wasn't present – it was definitely noticeable. I made it with the unsweetened cashew milk I had on hand, and it was absolutely delicious. I bet it would be even better with almond milk, but I didn't have any on hand. Once I've gone through the large bag they sent, I'm definitely going to be buying the individual packet size of these to keep at work and for travel.
Naughty Cacao Ma-Cha Latte – This one ended up being much darker than I expected. It looks like a really rich chocolate milk than a matcha drink. Heck, it tastes like a really rich chocolate milk, but with those familiar earthy notes from the matcha that pair incredibly well with the chocolate. I thought the chili would be a gimmick but it's definitely present, and you can feel a lovely warmth build up in your throat as you drink it. Nothing unpleasant or overwhelming but it definitely makes its presence known. If you're really not a spice fan, this one might not be for you.
There is one negative with these, minor as it is. You're probably thinking it. Yes, the lady on the packaging is a little cringe-inducing for anyone familiar with geisha and kimono in general. I suspect she's from a stock photo site, and I don't fault the company for using her. I do hope they find a more authentic-looking image if they redo the packaging in the future though.
If you're looking for an authentic matcha experience, these won't scratch your itch. However, if you're looking for a healthy and delicious alternative to some of the drinks at your local coffee-house that has the familiar earthiness of green tea with some interesting overlapping notes, they're absolutely worth a shot.
 I received this item from the retailer or manufacturer for honest review purposes.If you have a topically appropriate craft, product, or service you would like me to review, please contact me.