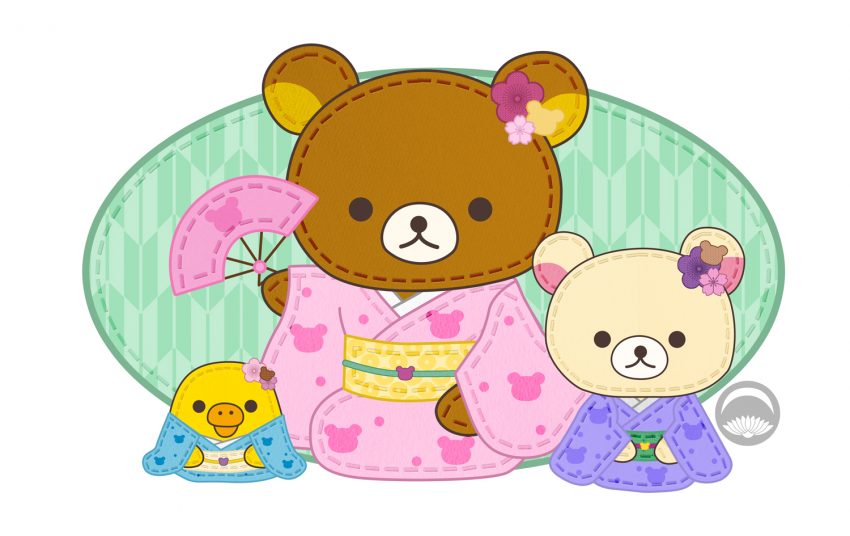 There are a number of Rilakkuma cafés spreading across parts of Asia, and on their coasters is this absolutely charming little drawing of Rilakkuma, Korilakkuma, and Kiiroitori in furisode-style kimono. The first time I saw it, I knew I wanted to make a little drawing based off of it, because it was just too cute. I ended up making this sort of quilted-style illustration and I think it turned out really well.
Now, I realise Rilakkuma is supposedly a boy bear, and putting him in a pink furisode seems a bit odd, but I figured since the original illustration had all three of them in furisode with female-type dressing and accessories, I'd just run with it. I'm glad I did, because this is so adorable it's kind of making my teeth hurt. I'm quite happy with the end result.
If you'd like a print of this goofy little drawing, you can always click here to buy one from my Society6 shop. You get art, I get a few dollars to help defray the costs of this blog. Everyone wins!
Lastly, a quick note; for the next week or two, I will likely not be changing the mannequin. I'm in the throes of a nasty sciatica flare-up and it's making it difficult to stand, let alone do something like wrestle with kimono. I've got lots of other fun things to share with you all in the meantime, and I appreciate your patience and understanding in advance.